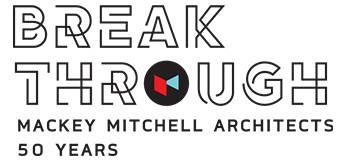 Thank you for your RSVP response
If you're joining us, add the party details to your calendar.
If you have questions before the party, email trey_b@mackeymitchell.com or call 314-932-1927. In the event of inclement weather, we will move the party inside and contact you via email and/or text with an update.
---

As we celebrate our 50 years of innovation, we're featuring four clients that exemplify our values of curiosity, innovation, drive, and discovery and how we crafted unique spaces for them to break through barriers to reach their maximum potential.