Mackey Mitchell is excited to announce that Adriana Perrone has joined the firm. A summa cum laude graduate of Kansas State University, Perrone received her Master of Architecture and was a member of the Phi Kappa Phi and Tau Sigma Delta honor societies.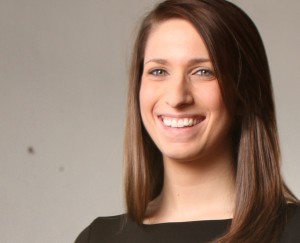 Originally from St. Louis, she's returned to the area having gained experience as a designer and fabricator at FACE Design+Fabrication in Brooklyn, New York, and as a project designer at Dake Wells Architecture in Springfield, MO, where she demonstrated skills on all phases of the architectural design process with a focus on commercial, residential, institutional, master planning, and higher education projects.
While at FACE Design in New York, she developed fabrication skills including welding, woodworking, and specialty finishing. Adriana's residential and retail work has extended from the Upper East Side of Manhattan to the high-end markets of SoHo, the West Village, and Prospect Park.  Her project experience ranges from the design of a 21st century middle school and community center; to building a "pop-up" wine bar in New York's Museum of Art & Design.  Adriana is a uniquely gifted young designer who is committed to honing her craft and is passionate about reconnecting with the St. Louis region through community involvement. We are thrilled to have her with us.