Each month of our 50th anniversary we'll feature two Mackey Mitchell employees to show how they embody our four key values – curiosity, innovation, drive, and discovery.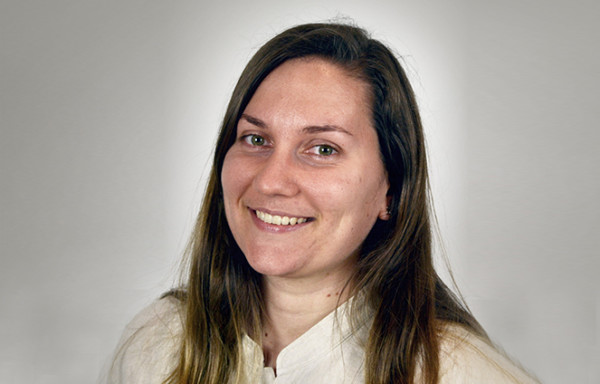 What does discovery mean to you?
You don't find discoveries – they find you. But to be found, you have to venture into unfamiliar territory: asking challenging questions and helping others, in turn, puts you in a place where discovery can come to you.
Where do you find inspiration?
Whether it's an Eames chair, a samba album, or my mother's homemade makaruni, what I see when I look at something is not the object itself, but what is behind it: the dedication, the craft, and above all, the love.
After all, inspiration does not come from imitation. Imitating a style can help you see something from another perspective, but to be inspired is to see yourself from another perspective.
How has your unique international experience influenced your design?
I grew up on a small island in Croatia, studied abroad in Italy, Argentina, and Finland, traveled to six other countries, and earned my architectural degrees in the United States.
Each country has their own socioeconomic and environmental challenges that architecture addresses. In Argentina, homeless people claim highway underpasses and use reclaimed materials to create lively, colorful informal settlements. In Finland, precious daylight is artfully manipulated to create a solemn atmosphere in chapels and churches.
Yet what the Argentinians and Finns have in common is simple: They all want spaces where they feel they can belong. To create a space where someone feels like they belong, architects must be empathetic and listen. Travel fosters this empathy and teaches you how to listen.
Gene Mackey's father sent his young son on a tour of Europe with one stipulation: he must not take any photographs. By sketching and studying the responses each culture developed for its particular challenges, Gene learned the importance of travel and careful observation.
My father, a naval architect, sold his ancestral home in Croatia to send me to university in America. He recognized it was important that I get a good education and experience the world outside our small Adriatic island. And now, I'm grateful to have had a father who pushed me to the point where I can now push myself.
How do you use architecture to create experiences for others?
Architecture needs to allow people to make spaces their own. As an architect, you might have an idea about how a person should use a space, but you must leave room for a dialogue. There is only so much of the experience of architecture that the architect can direct: they must leave room for the inhabitant to make it their own.
As a young design professional, what do you think the importance of discovery is?
In Croatian we have a saying: Grain by grain, bread; stone by stone, palace. As a young designer, I discover new things every day. But when you're new to architecture, the discovery process can be overwhelming. Sometimes I feel like I can never learn enough.
But one day, I may find a new shortcut in Revit design software; another, I learn how to recognize fire-rated doors. Grain by grain, stone by stone, these discoveries help me become a more skillful designer and a better collaborator.
How have you embraced discovery at Mackey Mitchell?
Discovery at Mackey Mitchell never stops. It is vital to our process because, as teams deliver projects, they embrace discovery as an opportunity for improvement. This approach by Mackey Mitchell seems like a natural extension of my own beliefs, and I am very happy to work and learn in such an environment.