Gunny Faulkner is forever a Marine. He is polite, poised, and at almost 92 years old, he is proud of his lifetime of service and the and the legacy that he and his fellow Marines have created.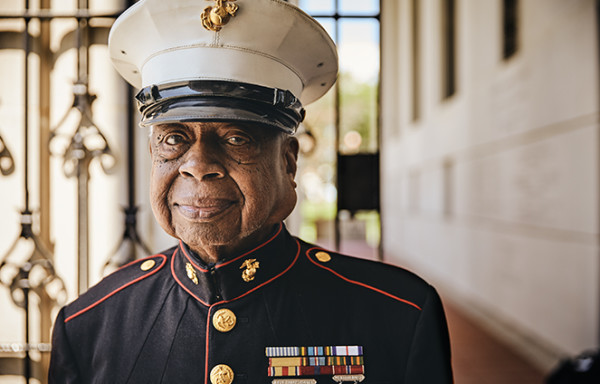 Mackey Mitchell Architects: Soldiers Memorial Military Museum from Mackey Mitchell Architects on Vimeo.
Gunny was drafted into the Marines as a young man shortly after moving to St. Louis and away from his family in search of a job. When he got his draft notice, he didn't know what branch he'd be joining or where he and his fellow servicemen were headed, but he bravely boarded his Troop Train with the hopes that he'd make his country proud—and live to tell the tale.
Gunny was one of only six African American Marines in his platoon fighting in the Korean War, but despite the tumultuous social era of his service, he felt an equal sense of brotherhood and respect with each of his fellow Marines. Today Gunny credits all of his life's success to the Marines, where he says he developed character, tenacity, and pride for his country.
Today Gunny is still involved in the Marines community, helping to facilitate military funerals by honoring the fallen and supporting their families. He believes that it is his duty and the duty of every American to honor the legacy of those that gave and continue to give their lives for their country.
"I'm very proud!" Gunny says as he walks through the halls of the Soldiers Memorial Military Museum, admiring each artifact and story of heroism as he passes by. "Once a Marine, always a Marine," Gunny says, "You never change."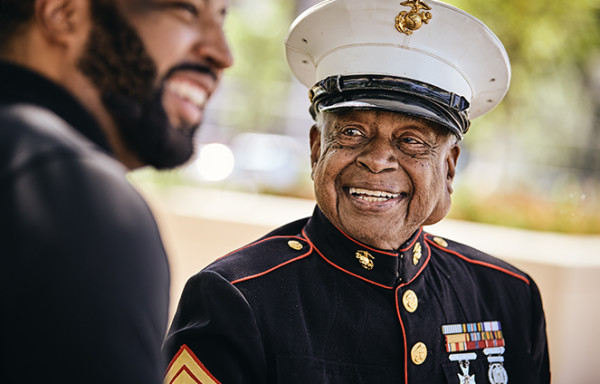 "I feel proud. It's an honor for the ones that served."
– Taylor "Gunny" Faulkner