Each month of our 50th anniversary we'll feature two Mackey Mitchell employees to show how they embody our four key values – curiosity, innovation, drive, and discovery.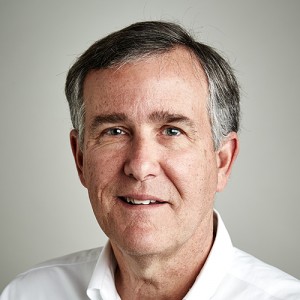 What does drive mean to you and how has it served you throughout your career? 
For me, drive starts with passion.  From an early age, I knew I wanted to be an architect.  I was influenced by my older brother, Scott, who studied architecture at the University of Illinois and Harvard University. Drive is also about making a difference every day.  My father taught management in the Air Force to young officers.  I can remember attending class as a child and recall sitting in the back of the classroom and my father telling the officers to go out every day and make a difference.  That message has always resonated with me and I have been driven to make a difference by my actions ever since.  I have always tried to surround myself with professionals who are talented and smarter than me which in turn helped drive me to a higher level.
How do you and Mackey Mitchell carry Gene's legacy through your work?
Gene was a great friend and mentor to me.  I joined the firm in 1978 and was elevated to a shareholder of the firm in 1981.  We lost Gene to cancer in 2016, but over this forty-year career we were all constantly reminded about Gene's words, "the firm is merely a platform or stage for us all to perform".  Gene always recognized that he could not build a successful practice without drawing upon the talents of each person.  The chemistry that Gene and I shared together reinforced this attitude and contributed significantly to the success of the firm.  Being respectful of the contributions we all can make is the best tribute to Gene and his legacy.  And as Gene would always say, "always remain curious".
Why do you think technology is important to the success of Mackey Mitchell?
In 1980, I took the lead in purchasing our first computer.  We purchased two computers with 256K memory with data stored on floppy disks.  The computers were used for word processing and the preparation of construction document specifications.  Prior to this date, specifications were assembled using the "cut & paste" method.  Ever since, I have pushed the firm to expand our capabilities and to constantly push the envelope based on our size and resources.  In 1985, we purchased a "mini system" and spent $180,000.  We had three computer terminals tied to a mainframe computer where we produced computer aided drawings for design and production purposes.  After a few short years, we abandoned this mini system and began investing in personal computers.  Technology has always allowed Mackey Mitchell Architects to "play bigger than we were" and I'm convinced it contributed significantly to our success.  Over time, others, including Tom Peterson, played a significant role in technology and we continue to this day to push the envelope.
Tell us a little about your most recent awards and what they mean to you as you enter retirement.
In 2015, I was presented the "AIA St. Louis Chapter Gold Honor Award".  This award has only been presented to fifteen members of the chapter in its history and is particularly significant to me as it represents recognition for a life-long career of being an advocate for our profession. The Gold Honor Award "acknowledges its recipient's years of exemplary dedication and contributions to the AIA St. Louis Chapter, to the profession and to architecture through achievements in design or through professional or public service, or through education".  As I enter retirement, I have the satisfaction of knowing my peers have recognized me for doing something right over a long career.
What is your vision for the future of Mackey Mitchell?
My vision for the future of Mackey Mitchell is quite simple–take the firm to newer heights and draw upon the lessons learned from Gene and Dan.  Our ownership and leadership transition will allow the firm to continue drawing upon all of our collective experiences and to continue the legacy that Gene Mackey started fifty years ago.  I am proud and humbled to be part of a group of professionals who have enriched my career and life and will be eternally grateful.