From leadership development and industry recognition to professional accomplishments and project accolades, our talented staff have been making waves! In this blog post, we share just a few of our latest successes and developments in the first half of 2023.
Paola Badea and Jake Banton graduated from AIA St. Louis's Christopher Kelley Leadership Development Program in May. As graduates of the program, Paola and Jake now join CKLDP fellows from around the country who are continuing Christopher's legacy of leadership and activism in the architecture and design community. We also want to recognize MMA's Geoff Vaughn for leading the group as this year's Program Chair and Christina Brown, a graduate of last year's inaugural class, who will serve as Vice Chair next year.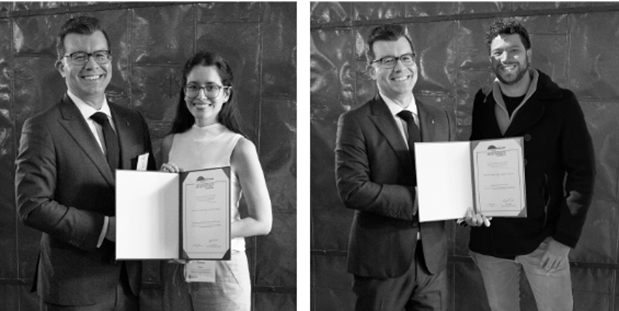 Destiny Silva, MMA's Business Development Manager, has been awarded "Business Developer of the Year" by SMPS North Texas, recognizing her commitment to advancing our growth in key target markets and serving our clients at the highest level.
"Destiny shows leadership in developing strategy and executing with proactive initiative. Her positive, enthusiastic spirit builds up her team and she`s energized by developing her new role at Mackey Mitchell." – SMPS North Texas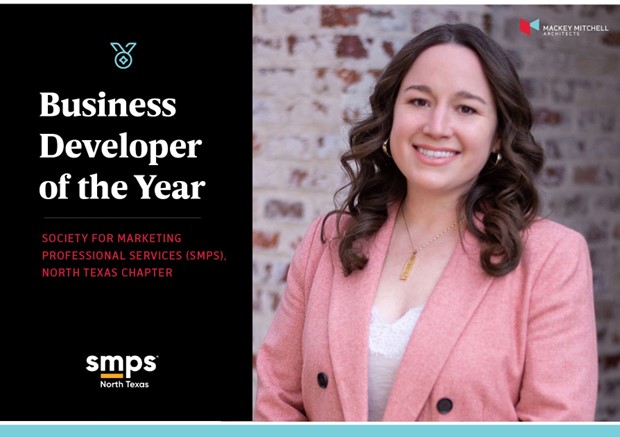 Our recent staff accomplishments don't stop there! Congratulations to Chris Perron on successfully completing all of his Architecture Registration Exams and obtaining his architectural license. This achievement showcases his dedication, hard work, and expertise in the field. We applaud Chris for reaching this significant milestone in his career.
In May, we had the pleasure of celebrating Kennedy Scagg's graduation from Maryville University with a Bachelor of Fine Arts in Interior Design. We are incredibly proud of her accomplishments and the seamless transition she has made from a part-time employee to a valued full-time team member.
Earlier this year, MMA's Kimberly Hughes received the 2023 St. Louis Business Journal HR Award honoring top-performing human resources professionals in the St. Louis area! As the sole HR-dedicated professional for our staff of more than 40 people across 4 offices, Kim's commitment and dedication to the firm is unwavering and we are so proud of her for receiving this honor! Mackey Mitchell President Steve Emer says, "We appreciate Kim's ability to get to know everyone at MMA, understand their special circumstances, and tireless willingness to advocate on behalf of others. She always puts the needs of others before her own. She is a Wonder Woman!"
Congratulations, Kim!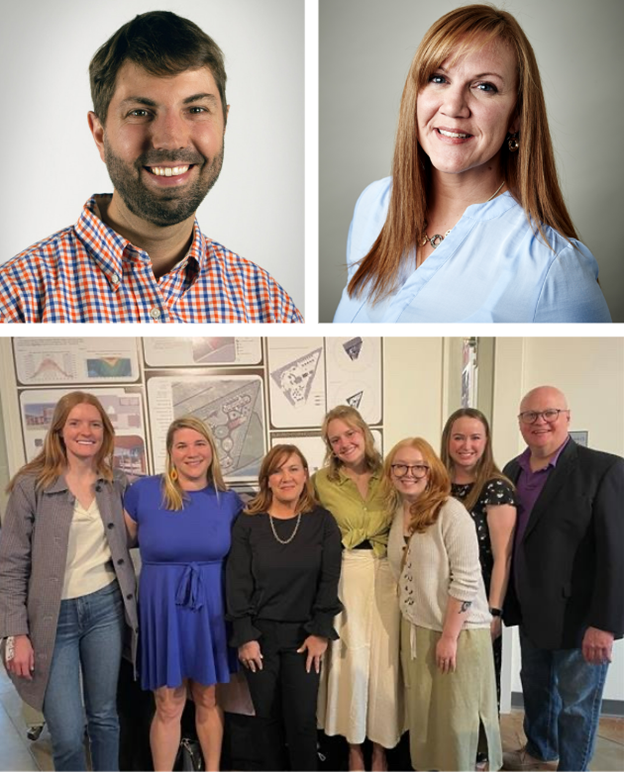 Top Left: Chris Perron
Top Right: Kim Hughes
Bottom: MMA supporting Kennedy Scaggs at the cocktail hour following her capstone class presentation at Maryville University.
On the project front, MMA is thrilled that the Schine Student Center at Syracuse University received the coveted ACUI (Association of College Unions International) Facility Design Award at the annual conference in March! This award recognizes excellence in the design of student-centered facilities that support campus community building, and it's the fifth Mackey Mitchell-designed student center project to receive the honor. Congrats to Syracuse University, our partner firm Ashley McGraw Architects, and the entire project team!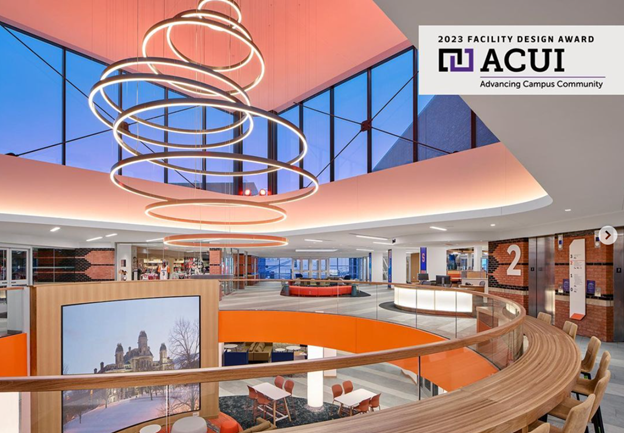 2023 is already another banner year for MMA with many achievements by our talented staff. Additionally, we have secured exciting local and regional projects in various markets, including allied health, independent schools, master planning, and historic preservation. We are excited to see what the rest of the year holds, and we are confident that we will continue to achieve great things together!