Summer is the perfect time to take breaks from work and find opportunities to connect and play. In this blog post, we're sharing some recent office adventures that embody our dedication to creativity, camaraderie, well-being, and fun!
Sliding Into Summer
To celebrate the beginning of summer and our fantastic new St. Louis interns, we gathered at The Armory. Amidst refreshing beverages and friendly conversations, our team got to know each other (and discovered that it is possible to see-saw and drink).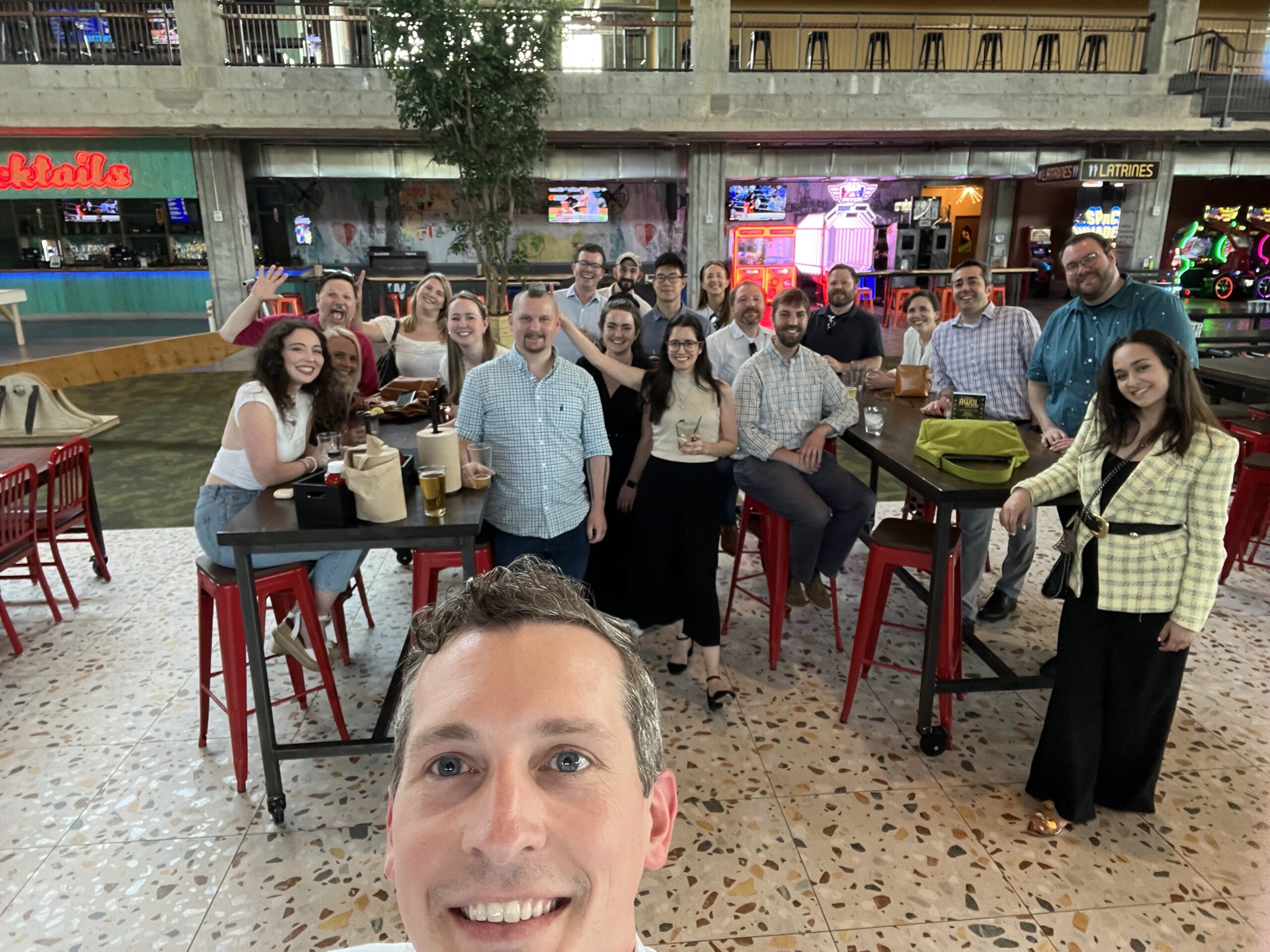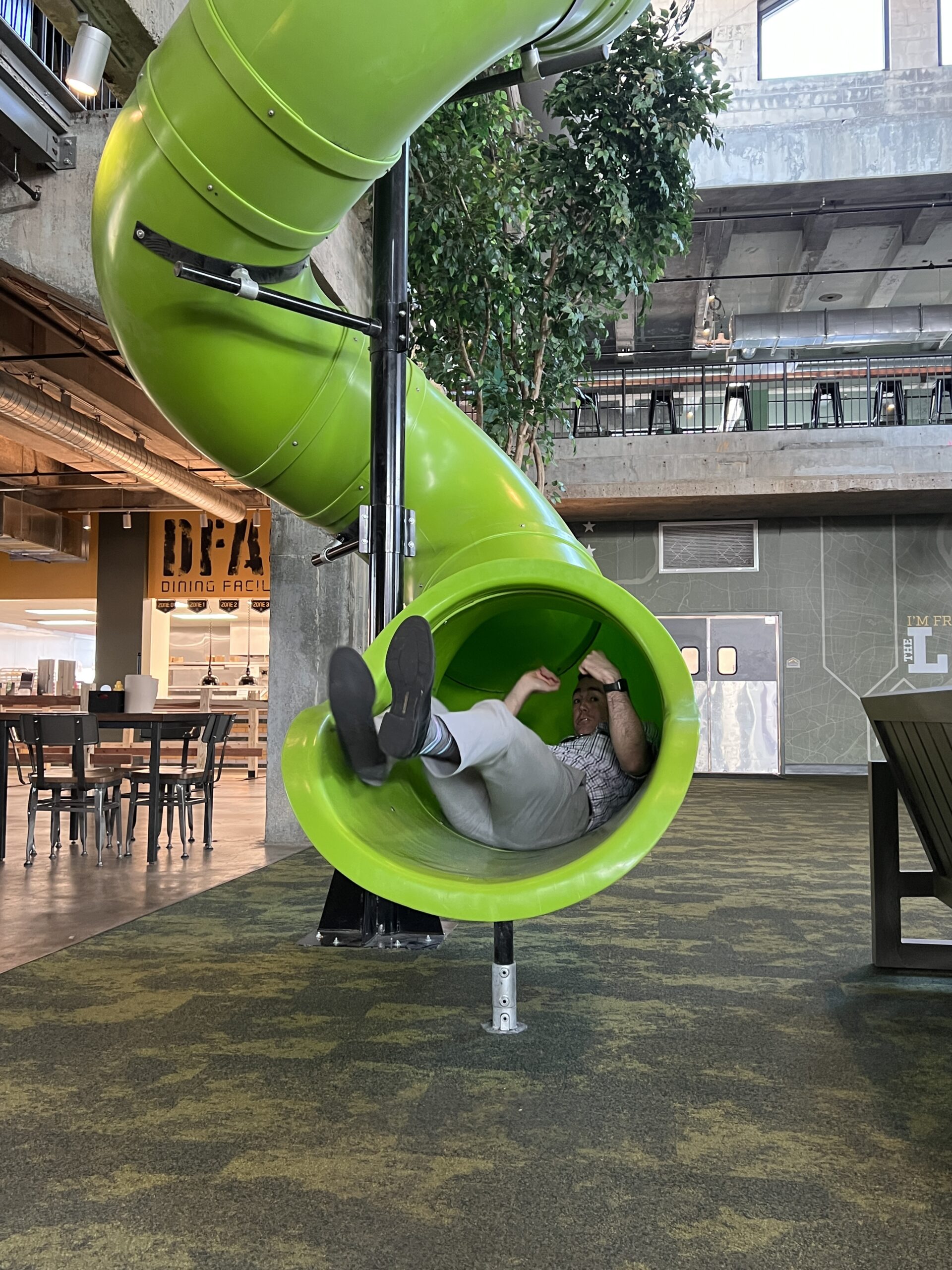 Top: MMA St. Louis staff and interns
Bottom: MMA's very own Matthew Roeder enjoying all the amenities this happy hour had to offer.
Which wich?
In the spirit of nourishing both body and mind, we undertook a fierce battle we call the Great Sandwich Showdown! After months of sandwich-fueled debate in the St. Louis office, our staff finally decided to settle it with a tournament featuring locally-owned deli delights. In this specific showdown, Adriana's Mary's Special took the win over Gioia's Hot Salami. Stay tuned to our social media as the showdowns continue through the summer, culminating with the ultimate final clash of St. Louis's sandwich titans.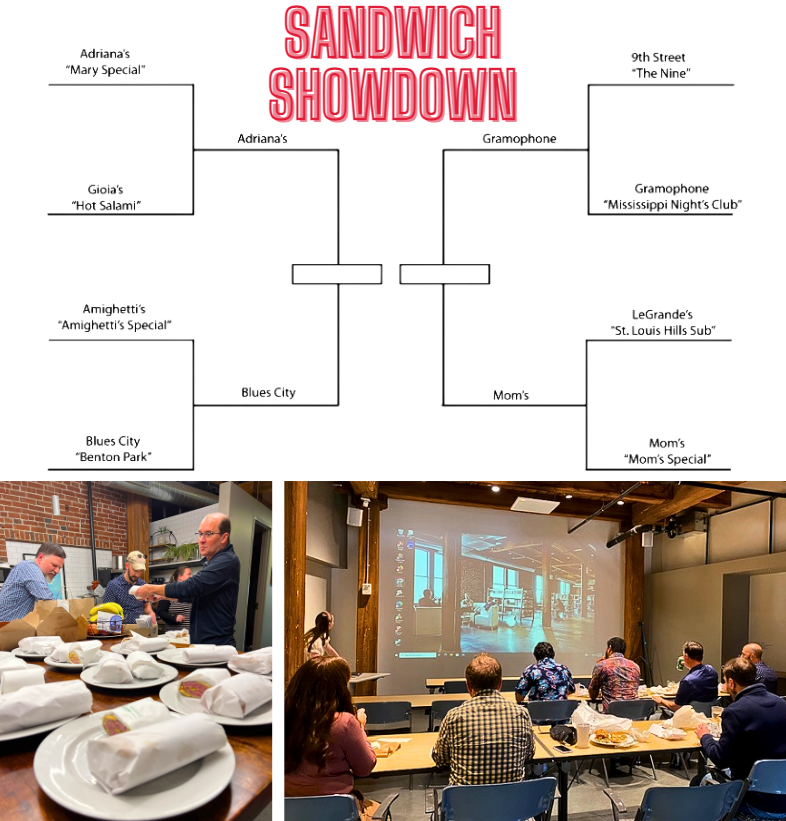 MMA staff dividing up sandwiches and getting ready to make some very big voting decisions. 
Talk Derby To Me
What do you get when you combine razors, roombas, balloons, and mint juleps? The adrenaline-fueled Great Balloon Derby, of course! Our nod to the Kentucky Derby involved a cage match of balloons trying to outmaneuver the lethal exacto knife-armed Roomba. It's a high-stakes competition where only the last balloon standing emerges victorious. Congratulations to Shelli Ulmer, our triumphant winner!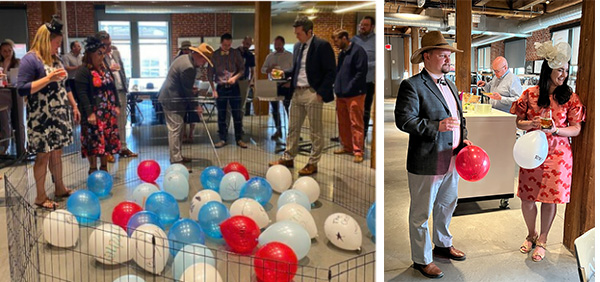 Left: MMA's staff donned their most competitive Derby attire while both virtually and in-person rooting for their derby balloon to win the race.
Right: Nick Hawksworth and Halie Moss
St. Louis' Healthiest Happy Hour
MMA joined the Biz Dash 5K again this year—an annual event that raises funds for local youth sports. Organized by the St. Louis Sports Commission, this 5K run/walk brings businesses and employees together to foster community, team camaraderie, and an active (or not-so-active) lifestyle.
MMA BizDash participants and family
Finding Inspiration in Asheville
In June our Asheville office was treated to a visit from St. Louis's Jake Banton and they took the opportunity for an excursion to the renowned Asheville Art Museum. It was a well-deserved break that left them inspired by the creativity of local artists and designers and provided new perspectives to fuel their own creativity.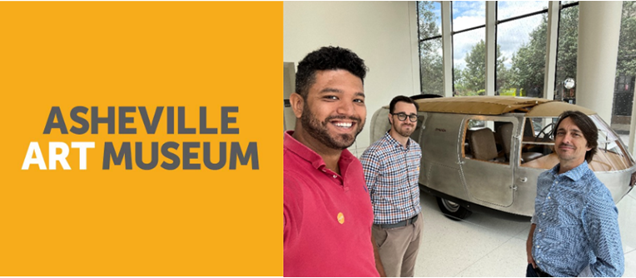 MMA's Asheville Office Jared Fasshauer, Kyle Wagner (plus Jake Banton) at the Asheville Art Museum
A Clash in Dallas
Our Dallas office enjoyed a baseball battle between the St. Louis Cardinals and the Texas Rangers when the Redbirds made the trek to Dallas! Our team members, along with friends and family, gathered at Globe Life Field to cheer on their respective team for a fun outing where friendly competition and banter took center stage.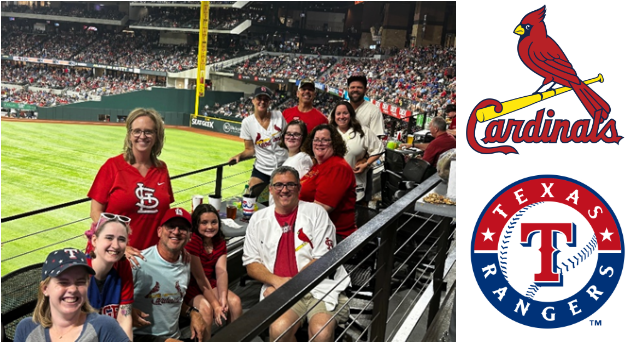 MMA's Dallas Office presenting their Cardinals and Rangers
The Cards put up a valiant effort, but the home-field-advantage Rangers ultimately took the series and the bragging rights. Until next time…
Back to the Future
Our new employees and summer interns took a field trip to explore the fascinating history of Tom Peterson's historic home and see how he's updating it for modern living. An architectural marvel, the building started its life as a Southwestern Bell Telephone Exchange in 1914. It boasts "fireproof construction," with fireproof doors and windows exemplifying forward thinking for its era. The space spans approximately 10,500 square feet, and is a stunning blend of concrete and masonry, with charming terra cotta exterior details.
Tom and his partner Sue have been dedicated to a lot of meticulous restoration work. It's clear that preserving and honoring the historical significance of this gem is a labor of love. Thank you for sharing your home with us, Tom! To learn more, check out Tom's blog: B.A.B.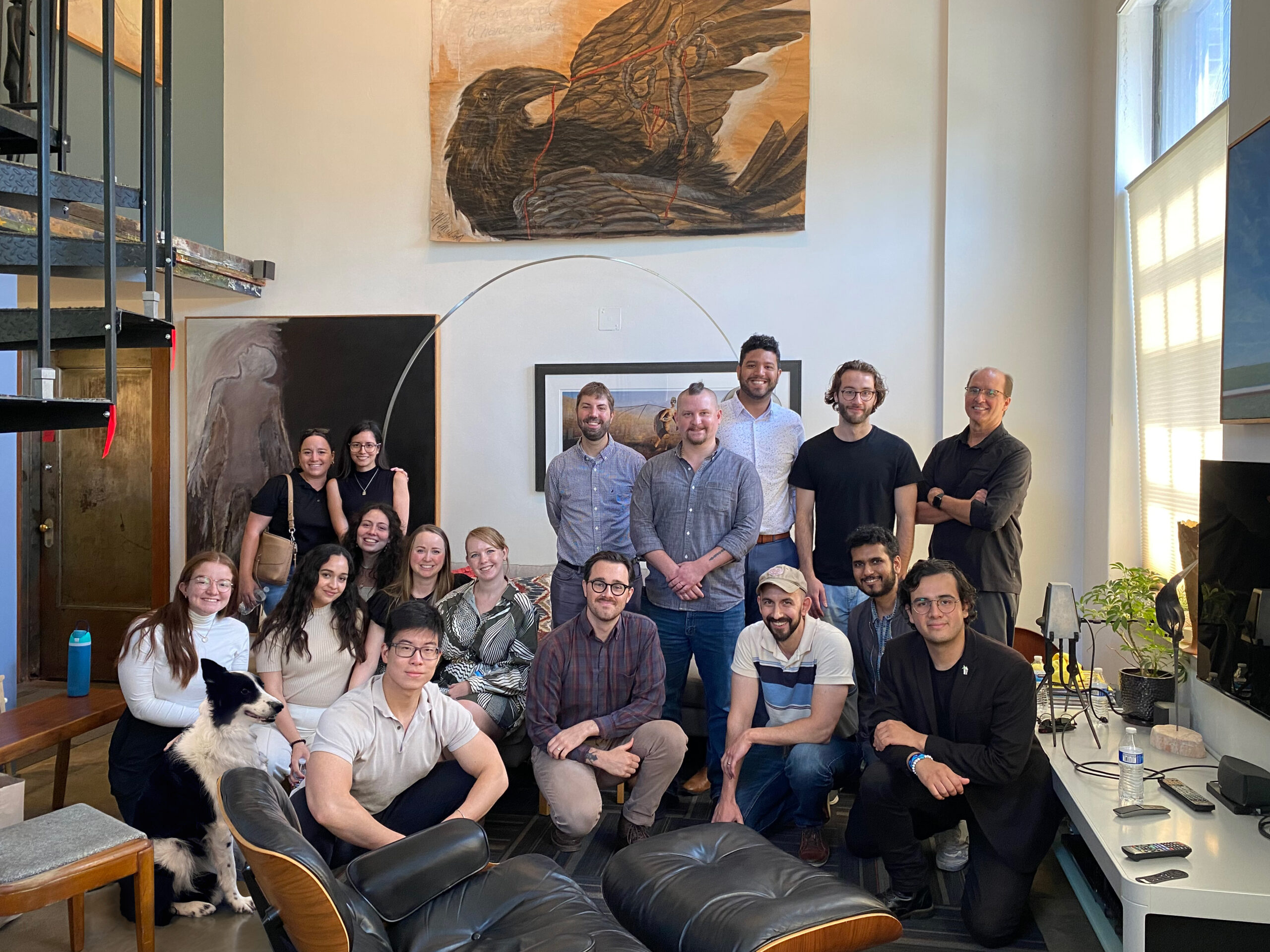 Top: MMA St. Louis staff, interns, and Maisy
Walking Through History
MMA new staff and summer interns from all four offices braved the heat for a walking journey of downtown St. Louis with the one and only Amanda Clark, our tour guide extraordinaire from the Missouri Historical Society (and former MMA employee!). Amanda's captivating storytelling about St. Louis's history and architecture transported us back in time, and we learned some amazing new things along the way! We are grateful for your time and talent, Amanda.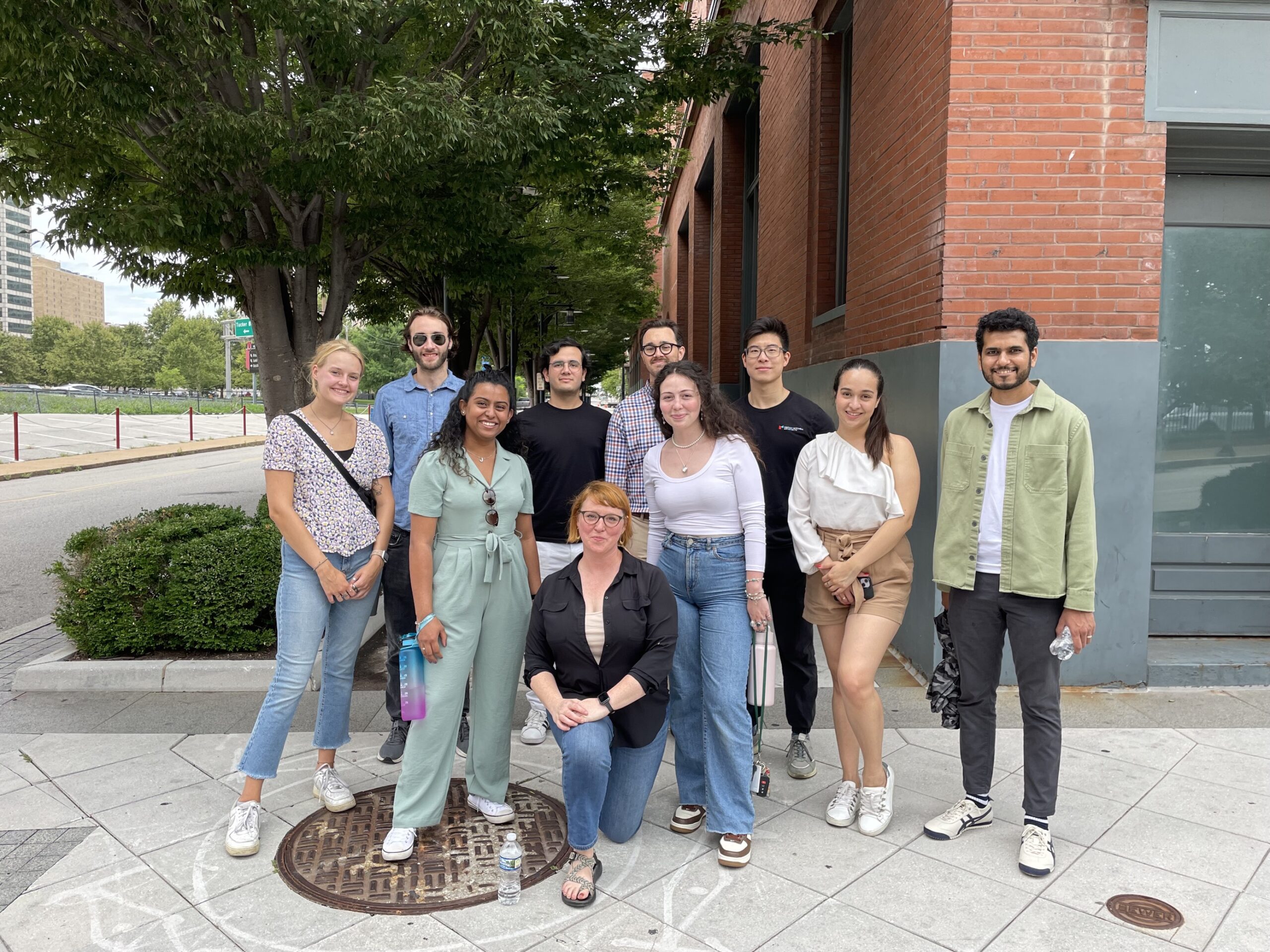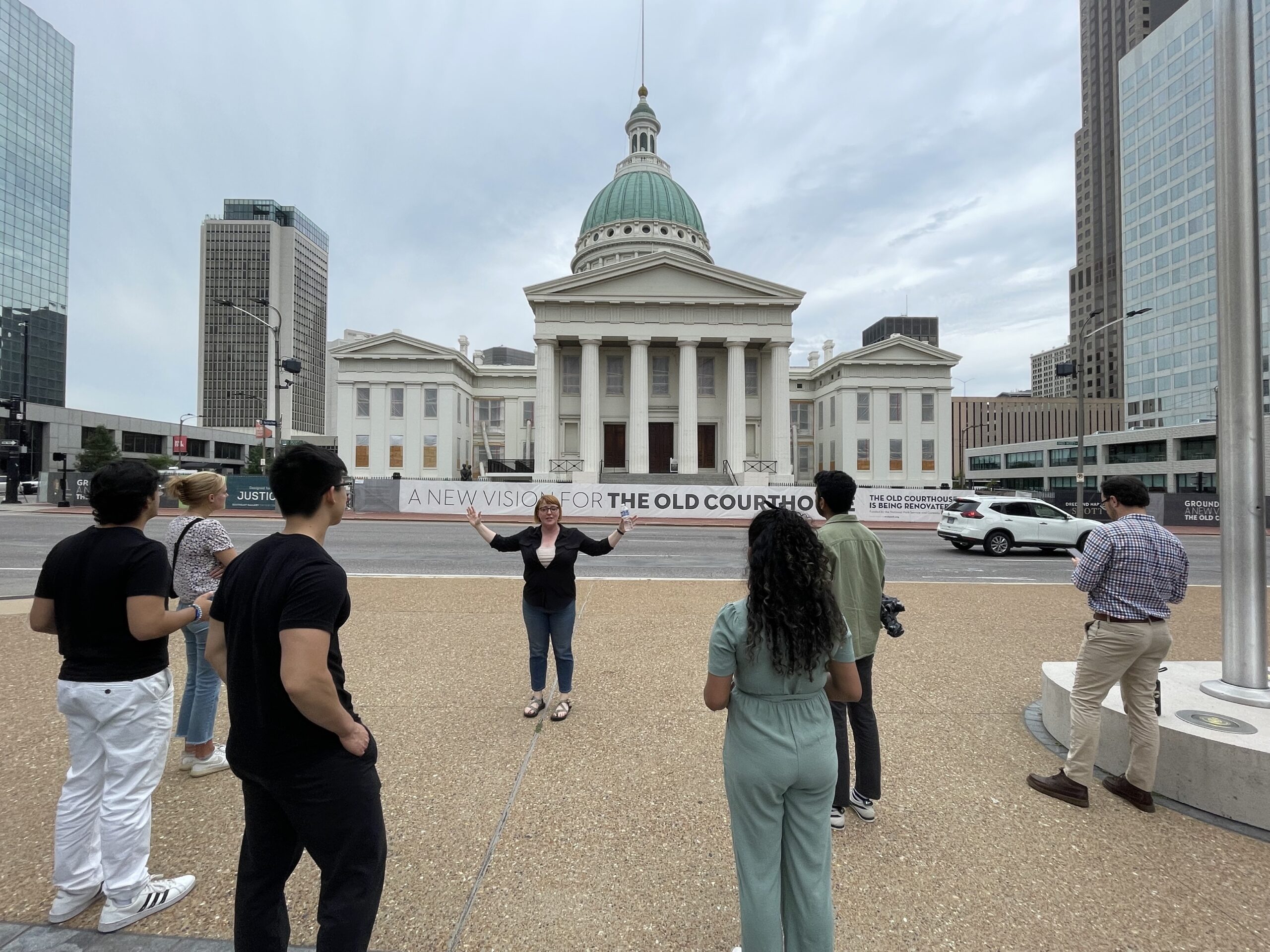 MMA staff, interns, and Amanda Clark
"The Office" Poolside Edition
Under the setting sun, the MMA crew gathered at President Steve Emer's house for BBQ, relaxing with great company, and enjoying refreshing drinks by the pool. Employees from Texas, Kansas, North Carolina, and Missouri all joined in the festivities, and the afternoon was filled with laughter, games, and great conversation. Thanks, Steve, for being the host with the most!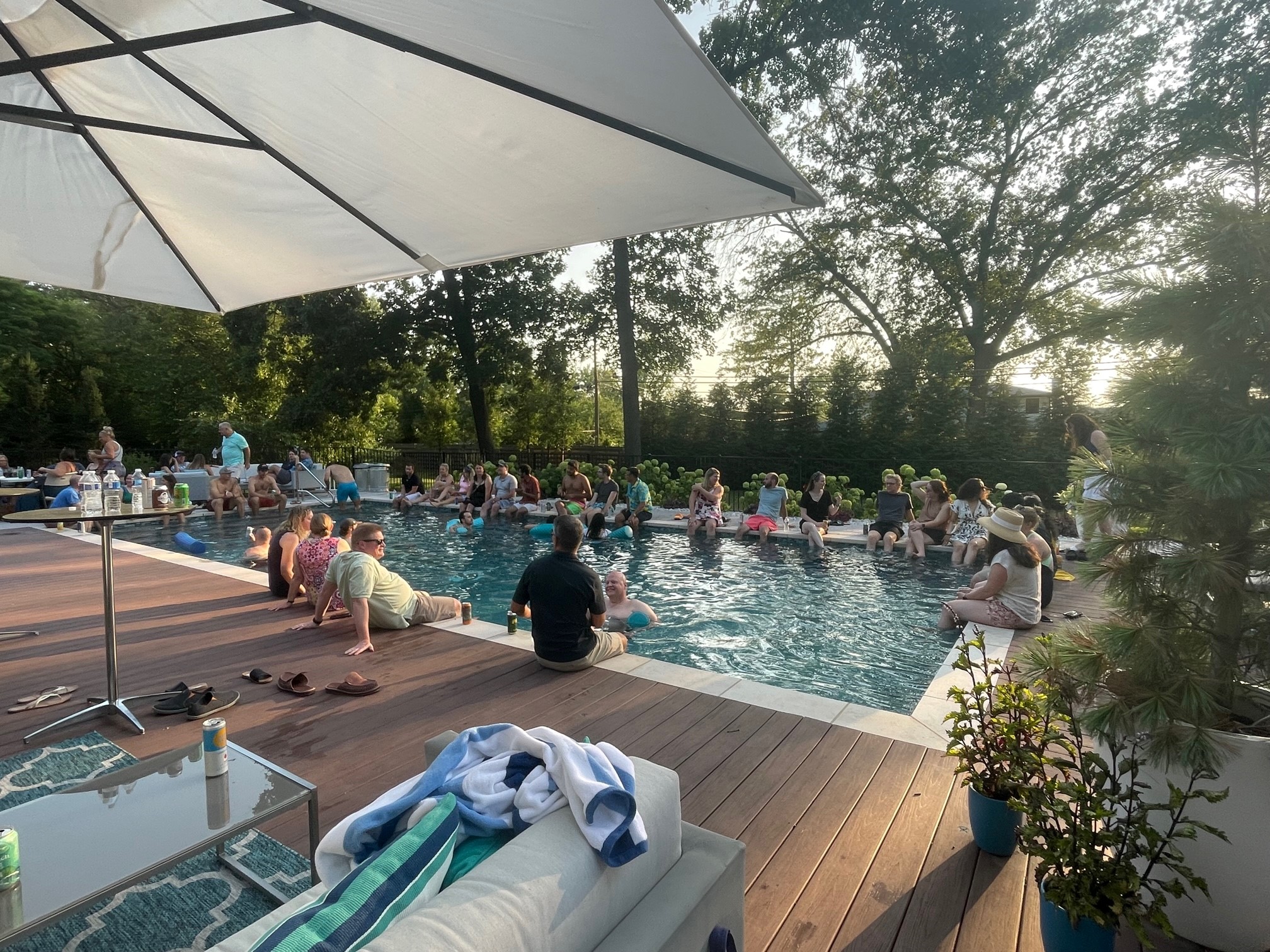 MMA team and family
By nurturing a culture that values both hard work and fun, we empower our architects and designers to perform at their best, inspired and refreshed. Through moments of shared experiences and friendly competition, we strengthen the connections within our teams and foster an environment where innovation thrives. We look forward to seeing what the rest of the summer has in store for our staff!