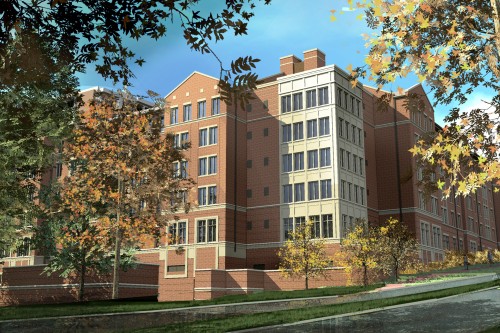 Mackey Mitchell Architects, with The FWA Group, is designing UNC Charlotte's Phase XI Student Housing project.  Following a series of workshops, the team developed various options based on the University's vision, campus needs, and budget requirements.
Providing 436 student beds, the five-story brick building is the benchmark for future housing designs in the South Village sector of UNC's campus. The project aligns with the University's goal of making all future buildings environmentally responsible.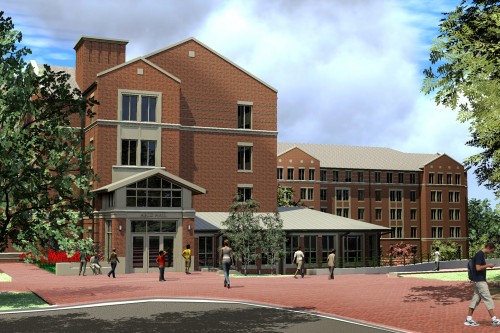 Designed within a limited budget on a tight site, the building takes advantage of a steeply sloping site with rolling hills and dense trees. The five-story brick building's lounges, study rooms, and student gathering spaces are placed at critical junctures within the main pedestrian circulation patterns.  The main two-story lounge which looks out onto a new green community space will become a major destination. The project team includes Dan Mitchell, Kyle Wagner, and Clint Smith.