A comprehensive transformation is happening on the campus of Southern Illinois University Carbondale.  MMA and SIUC are reimagining the existing residential complex of 1960s Brutalist high-rise residential buildings into a new vision of creating contemporary, inviting housing lodges. Enhanced by SIUC's beautiful wooded site, the university's  residential district is planned and designed to become a receptive and engaging community experience.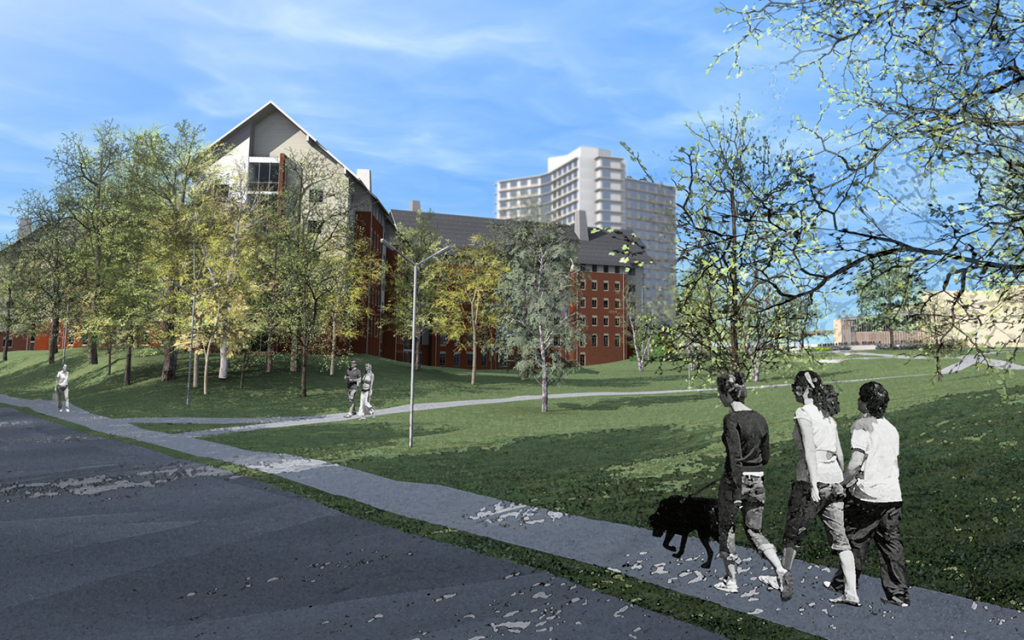 Phase 1 of the new residential village will be two five-story lodges that are more appropriately scaled to the picturesque, rolling landscape.   The traditional residential units of both lodges are designed around a pod style configuration that helps the students feel a part of the community while giving them a level of intimacy not possible in the current offering.  By moving from 13 story towers to the new 5 story lodges, the residential village will help enhance recruitment, encourage student success and promote behavioral expectations.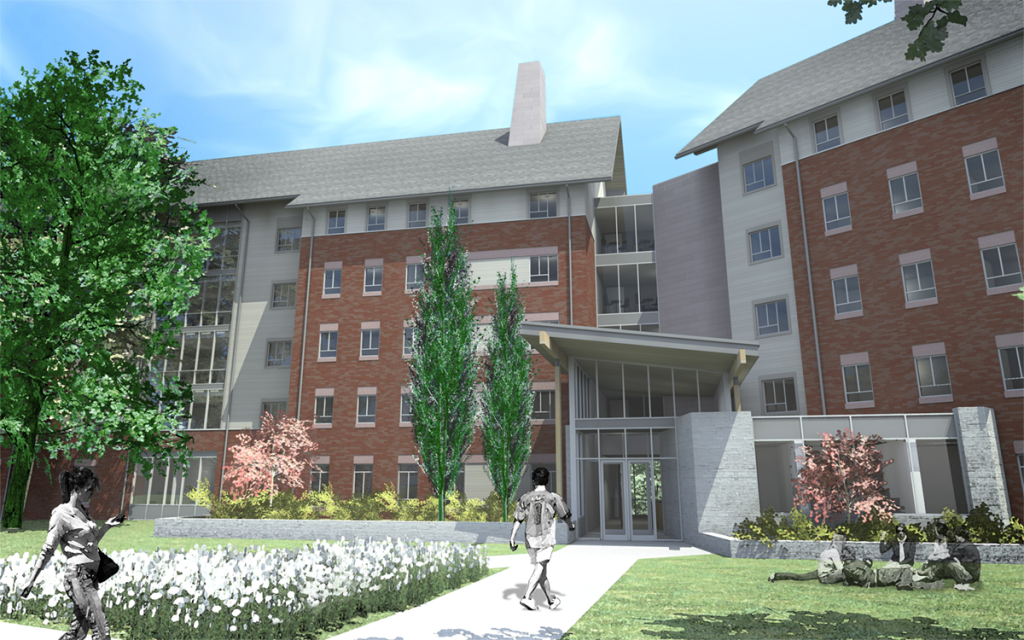 Mackey Mitchell principal John Burse and architect Clay Phillips will be joined by SIUC Director of University Housing, Jon Shaffer to present "From High-Rises to Contemporary Lodges: Redefining the Community Experience," in our first of three lectures at ACUHO-I conference in Orlando.  The presentation is scheduled for the June 29 session (Block 7) from 4:30 -5:30 pm.