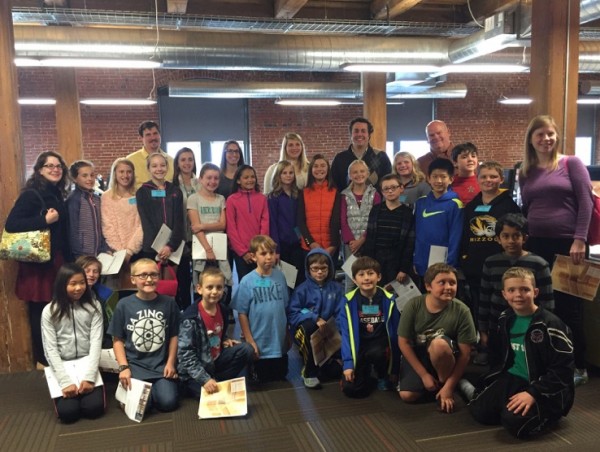 An enthusiastic group of 5th grade students from the Center for Creative Learning dropped by our office to check out what goes on behind the scenes in an architect's world. Mike Benz presented and led Q and A sessions from the students, with Adriana Perrone, Matthew Roeder, Caitlin Sander and Gregory Keppel leading breakout sessions on the use of software in today's design process. Most notable about the visit was the thoughtfulness shown by the students in their questions. MMA was thoroughly impressed by the already advanced thinking of these students who are part of the Rockwood School District's Partners in Education program.
And we were thrilled with the thank you note the following day from the teachers…with comments like "fabulous" "invaluable experience" and "possibly the best field trip we've ever been on."
Inspiring young people and giving back was truly enjoyable for us, too.