Andrew Gilles has joined Mackey Mitchell as a project designer. Andrew graduated with a bachelor's degree in architecture from the University of Kansas in 2001.
Growing up around the University of Missouri campus, with college professor parents, he thought he would go to Kansas for school and dislike Mizzou's rival. He obviously didn't, enjoying the town, the architecture program and the in-state tuition. After college, he worked in Chicago at a large firm of architects, engineers and interior designers for a few years. He then moved to St. Louis to work for Cannon Design, where for 12 years he worked on healthcare, research and education projects. Since he grew up on a college campus, he says he's looking forward to working more with colleges and universities to better campus living.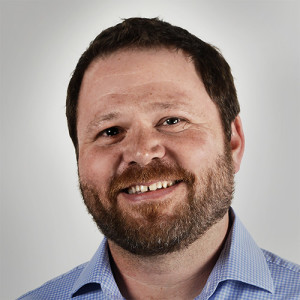 He came to Mackey Mitchell because of the size of our firm and like how we handle large projects. He knew several of our architects and always thought that this would be a pretty cool place to work.
Andrew has jumped right in, working on the renovation of the student center at the University of Syracuse, as well as lending his expertise to a high rise residence hall project in Atlanta. Mackey Mitchell is thrilled to have someone with his experience join the team.