Since 1968, Mackey Mitchell has been part of the fabric of the St. Louis community. In anticipation of our upcoming 50th anniversary and to celebrate the diversity of our region, we asked employees to share what they love most about their neighborhoods and how they work to impact their communities.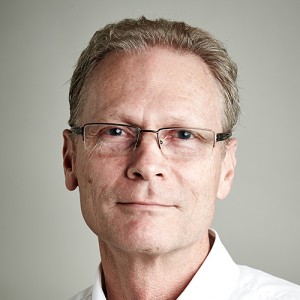 Name: Jim Konrad
Where do you live?:  Northhampton Neighborhood
How long have you lived there?: In 1979 my wife, Jan, and I bought our house in the Northampton Neighborhood in South St. Louis.  What a great home it's been.  A bit of background for perspective: I am one of nine kids and grew up on 25 acres just outside of Ottumwa, Iowa.  By Iowa standards, 25 acres is too small to be called a "farm", but we had lots of room to grow our own vegetables, we had a large orchard, and had a couple of cows for fresh milk and beef.  After growing up surrounded by so much open space, I can understand my family's surprise that I can actually enjoy living on an urban lot with only one-tenth of an acre!
What do you love most about living here?:My favorite attribute of our neighborhood that it is a walkable community.  The standard sidewalk width in the City is five feet, which is perfect for Jan and me to walk side-by-side.  I am able to walk to the grocery store, get a haircut, work out at the YMCA, go to church, to the bank, and even frequent the great Italian restaurants in the nearby Hill Neighborhood.  We are close to numerous bus routes, which has helped Jan and me be a one-car family for the past several years.
Like many of the wonderful St. Louis neighborhoods, ours is known for its tree-lined streets and well-maintained lawns.  Constructed during the post-war baby boom, the rows of brick homes show the contribution of skilled brick and stone masons, but are more streamlined than the designs of many of the older homes.  We have real alleys to provide access to garages and trash and recycling dumpsters, so the streets are unencumbered by driveway curb cuts and excess street parking.  One-way streets are common, and reduce the noise of through traffic.
What are some of your favorite spots?: As with most city neighborhoods, the centerpiece of our neighborhood is a park.  The Rosalie Tilles Memorial Park (not to be confused with the OTHER Tilles Park in Ladue, MO) was created in 1957, so it is actually newer than the surrounding homes.  Elderly neighbors have told me the property was primarily a clay mine, providing clay to local brick manufacturing plants. St. Louis historian Esley Hamilton reported that a portion of the property was part of the city's last known cemetery for unclaimed bodies (potter's field).
To the north of the Northampton Neighborhood is the Southwest Garden Neighborhood.  One of the centers of our overall community that we share is the South City Family YMCA, designed by Mackey Mitchell Architects in 2000, and I've been a member almost since it opened.  The "Y" resides on property donated by the Missouri Psychiatric Rehabilitation Center, a landmark building which was  constructed in 1869.  It is sited on the highest point in the City of St. Louis, so its magnificent cast iron dome dominates the horizon and can be seen from miles away.  The building was designed by William Rumbold, who also designed the dome of the Old Court House in downtown St. Louis.
Two other historic buildings in our community that I admire are across the street from the "Y" on Hillcrest Abbey.  One is the Missouri Crematory, constructed in 1887, the first crematory constructed west of the Mississippi River.  The companion building is the Columbarium Building, constructed one year later.  Both were designed by Otto Wilhelmi.  Together, they present a dignified and peaceful presence on a wooded knoll in this busy part of the city.
When Jan and I moved into our neighborhood 37 years ago, we were "the kids" on a block of mostly retired folks.  Now we are "the old folks" and enjoy watching young people moving in as our new neighbors.  Very satisfying, indeed!