Two weeks ago, I surprised my oldest daughter, Jenna, by taking her to see her musical hero, Taylor Swift. Of course the show was spectacular on many levels and mesmerized us both. You couldn't help being deeply impressed with Swift as an artist and performer.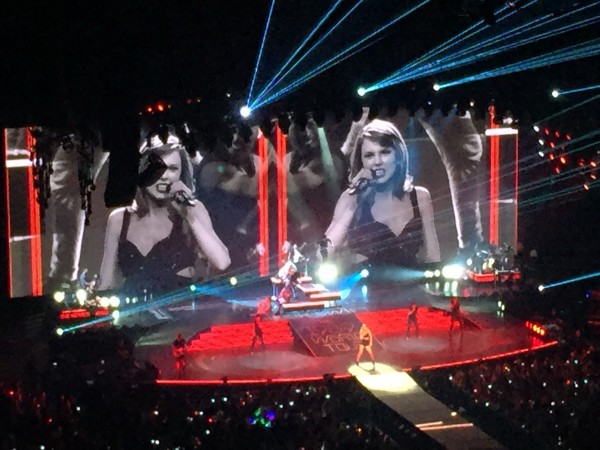 Seeing fellow dads in the audience was a rare sight among thousands of screaming girls and women who all seemed to know each word for every song, singing along during the entire show. A guest appearance by native St. Louisan Nelly, energetic dancers, a floating bridge "flown" over the audience, and bracelets with glowing colored lights in sync with the music was spectacle in its purest form.
And while last night was all about creating memories to last a lifetime, what struck me most was how Swift connected with her audience. Between songs, she spoke as if she knew every single one of her fans, offering messages woven with empathy about life's everyday struggles and coming of age. And as a father of two daughters, she gave advice to young people telling them to have the courage to be themselves and not let others judge them or drive their narrative – ideas most parents try to instill in their children. Swift's message of inner strength was coupled with a sense of humility and gratitude to be among a sold-out house of superfans.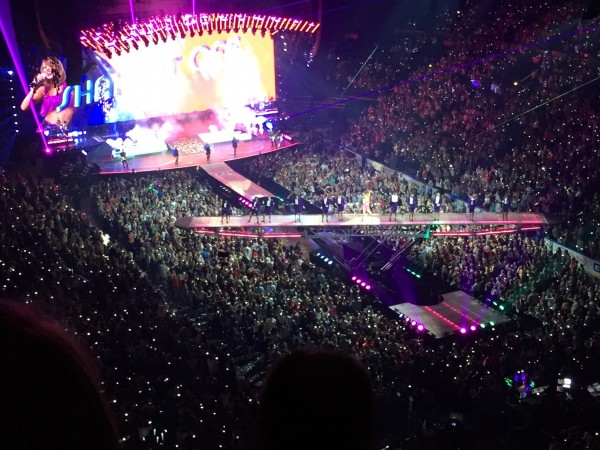 Swift made the auditorium of 15,000 people feel as intimate as a having a conversation on your backyard deck with good friends, creating a balance between the "shock and awe" visuals and sounds. When she pointed out that the glowing bracelets were special to her because, in contrast to other tours, she could see each and everyone's face from the bracelet's light, the audience erupted with screams, high-energy, and a total sense of being connected.