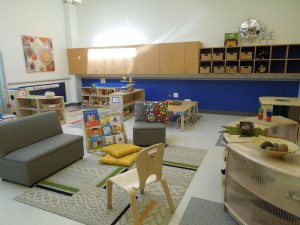 The Tyler Morning Telegraph featured a story on the new Centene Corporate Center in Tyler, TX.  In addition to the 48,000sf office building, Mackey Mitchell designed an attached 6,000sf day care center. Centene offers staff members a number of perks, including   on-site day care, an in-house cafeteria, and walking trails within the 25-acre campus site.
The opening of Centene is a part of the city's industry growth initiative which focuses on a more innovative and diverse economy with less emphasis on manufacturing.
Mackey Mitchell has also provided design services to Centene Corporation in several regions throughout the county.  The project team includes Tom Moore, Kelli Reeves, Avik Guha, Clint Smith, and John Brown.