Julie Bourne, mother of three, takes us on a tour of her home as her kids get ready for school. She shows us her incredible watercolor paintings—from realistic scenes to whimsical, colorful animal portraits—as her Shih Tzu, Teddy, follows her into the kitchen. She takes a quick look at her watch, starts gathering her coffee and purse, and tells her kids to get their backpacks and head out to the car. It's a very normal morning in a very normal home, only everything is quiet because Julie and her family are communicating entirely in American Sign Language.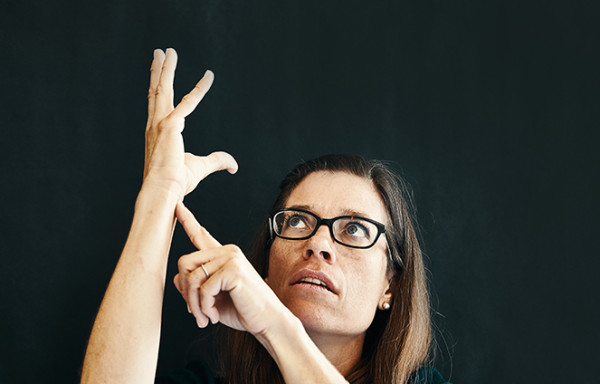 Mackey Mitchell Architects: Maryland School for the Deaf from Mackey Mitchell Architects on Vimeo.
Julie's parents, husband, and children are all Deaf, and rely almost exclusively on their vision to communicate. This unique need brought Julie's mom to Maryland School for the Deaf as an educator in the 80s, and eventually Julie herself became a student there. While the school was revolutionary for its time, Julie recalls, it still had its structural and curriculum-based limitations.
Once it came time to choose where her own three children would go to school, Julie and her husband scoped out options for appropriate institutions in the area. While there were others that would focus on English over American Sign Language or offered a handful of Deaf-friendly add-on courses, MSD was the only school to offer a comprehensive ASL curriculum and other sensory-adapted strategies tailored to help Deaf students break through potential difficulties, rather than forcing them into a standard schooling environment. And once Julie saw the plans for the new elementary school building, she knew that MSD was the right choice. "Finally there was a program and a physical facility that fit."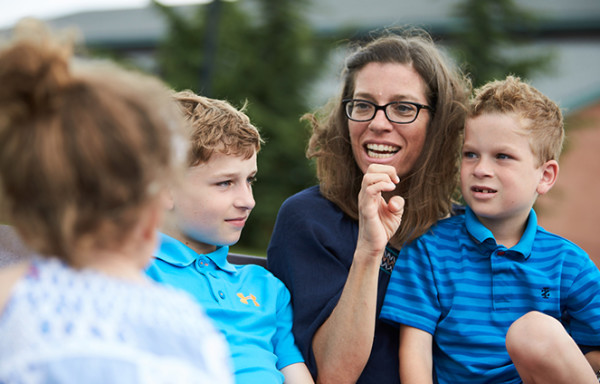 Now Julie watches her children learn and grow in a world-class program amplified by a custom space. The innovative program at MSD allows her children enjoy activities like the unique De'VIA arts curriculum and speech-language services. But what really makes her happy is the normalcy that the revolutionary environment provides. Wider hallways, natural light, bright, cheerful spaces, and deeply invested teachers inspire students to communicate easily and enthusiastically. "MSD is a such a vibrant school community," Julie says, "and I believe the school will continue to produce graduates who will change our world."
Learn more about the design of Maryland School for the Deaf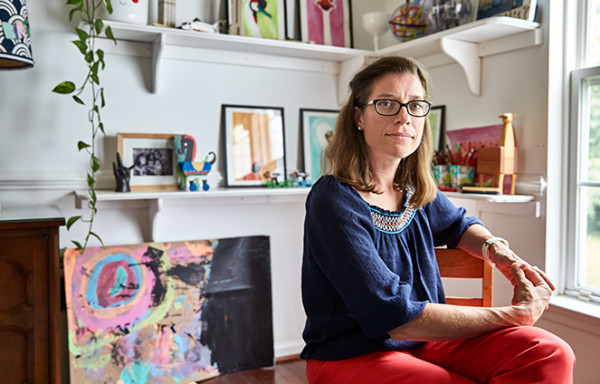 "My kids have no clue if they have a harder time learning than anyone else, and I think that's unique to MSD." -Julie