Since 1968, Mackey Mitchell has been part of the fabric of the St. Louis community. In anticipation of our upcoming 50th anniversary and to celebrate the diversity of our region, we asked employees to share what they love most about their neighborhoods and how they work to impact their communities.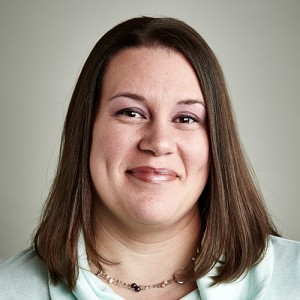 Name: Beth Kutterer-Sanchez
Where do you live?: I live in the quaint city of Columbia, IL, about 25 minutes east of St. Louis.  The area was home to the prehistoric Mississippian civilization since about 1100 BC, but was settled by the French in the mid-17th century. Traces of the Mississippians are still evident today, including an historic 60-mile trail that went straight through our family farm, originally part of an intricate trail system linking settlements. Columbia is still home to many people of French, British and predominantly German heritage, of which I am a descendant.  During St. Louis' 1904 World's Fair, Columbia garnered international attention for their community spirit, when on September 22nd, 1904, all schools and businesses closed while the community attend the World's Fair by riding the train together to St. Louis, setting a record for the most members of a community to attend at one time.  Columbia was the original home to Strassenfest, a popular celebration of German culture. The festival was moved to St. Louis in 1972, in order to better accommodate the festival's popularity.  Monroe County (in which Columbia is part of) is currently celebrating its Bicentennial, offering several historic tours, reenactments, and festivals.
What is your favorite place in your community?: It is so hard to pick just one!  I hold many places throughout the county near and dear to my heart.  I often enjoy taking in the sights of the river basin and exploring the cemetery and mausoleum at Miles (Eagle Cliff) Cemetery.  Many weekends I love nothing more than going for a drive and visiting the small historic towns in the county.  Heading down to Maeystown for the Fruehlingsfest, Fastnacht and Oktoberfest is a must!  The charm and character of these old German towns is something to be cherished.
How long have you lived there?: I was raised in the nearby town of Waterloo, IL, but my husband, Jose, and I have lived in Columbia for three years now.  For our family, we enjoy access to the civic and cultural amenities that the St. Louis region provides, while having a home surrounded by beautiful country farm land.  My family can be traced back to living in Columbia since November of 1854.  Our history spreads from Columbia to Grand Chain, IL and on down to Cairo, IL where generations of farmers worked the land.  It was not until my great grandfather broke the mold and worked as an accountant, eventually becoming the District Superintendent for the Federal Barge Line in St. Louis.
What exciting things are happening in your community?: We are seeing a lot of activity and growth in Columbia, especially in Historic Downtown.  I am currently serving as Chair for the Columbia Heritage and Preservation Committee and one of the many things we do is work to preserve an 1850's German Vernacular home that is right on Main Street, in the heart of the downtown district; The Miller-Fiege Home.  It is an absolute time capsule of how folks lived at that time, and we are working with the City to restore the home and preserve it as a resource for the community.  Many volunteer hours have recently been spent on restoring the original shutters and re-painting  the two entries to the home.  We have a long road to go but I am hopeful for the future of this historic home!
For more information: