Washington University's Department of Anthropology has recently moved into its new research, teaching lab and classroom space. A new 9,000sf addition features a green roof, a 174-seat Arts and Sciences classroom and three new anthropology teaching labs, all with state-of-the art audio-visual equipment.
The green roof provides a demonstration space for teaching on topics related to the use of plants as medicine, fiber and food sources. "For teaching and learning about plants and ethnobotany, there's no substitute to having an actual garden that we can just walk out to from the classrooms and lab," said Gayle J. Fritz, PhD, professor of anthropology and a world expert on the ancient "lost crops" of eastern North America.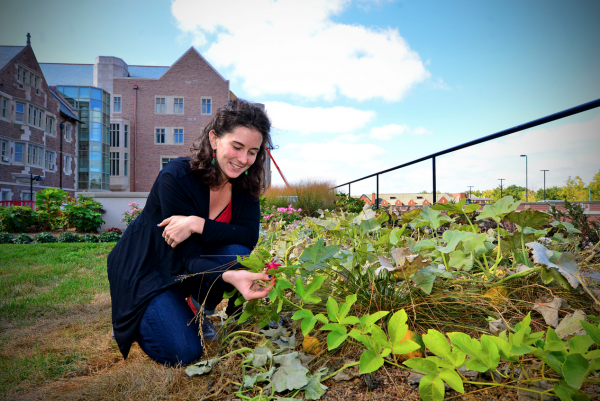 Working with Mackey Mitchell from the beginning, the anthropology faculty had input on the design, with a focus on creating hands-on learning spaces. "This is one of the most important and successful capital projects on the Danforth Campus in the past decade," said Hank Webber, executive vice chancellor for administration in Wash U's recent Newsroom publication.
The new addition has been designed for LEED Gold certification with the USGBC. Mackey Mitchell's project team included Gene Mackey, Marcus Adrian, Tom Young and Sara Holt.