UNC Charlotte is among the fastest growing universities in the UNC System. With a small college feel, more than 26,000 students consider this1,000-acre campus their "home away from home."
The new, 129,000SF,  five-story Hunt Hall provides 436 beds, along with conveniently placed study rooms, lounges, an atrium, and a welcoming courtyard.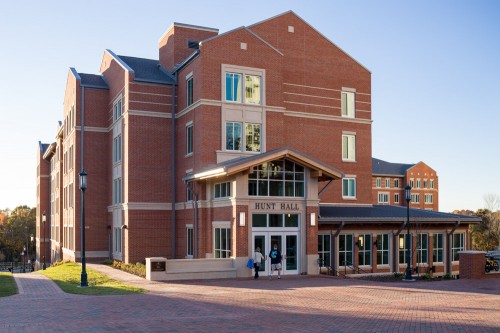 Designed by Mackey Mitchell Architects with FWA Group, Hunt Hall is the benchmark for future for student housing design in the South Village sector of the campus. Designed to meet LEED certification, this new residence hall provides a healthy, sustainable environment for students at UNC Charlotte. Mackey Mitchell's project team included Kyle Wagner, Clint Smith, and Merrilee Hertlein.